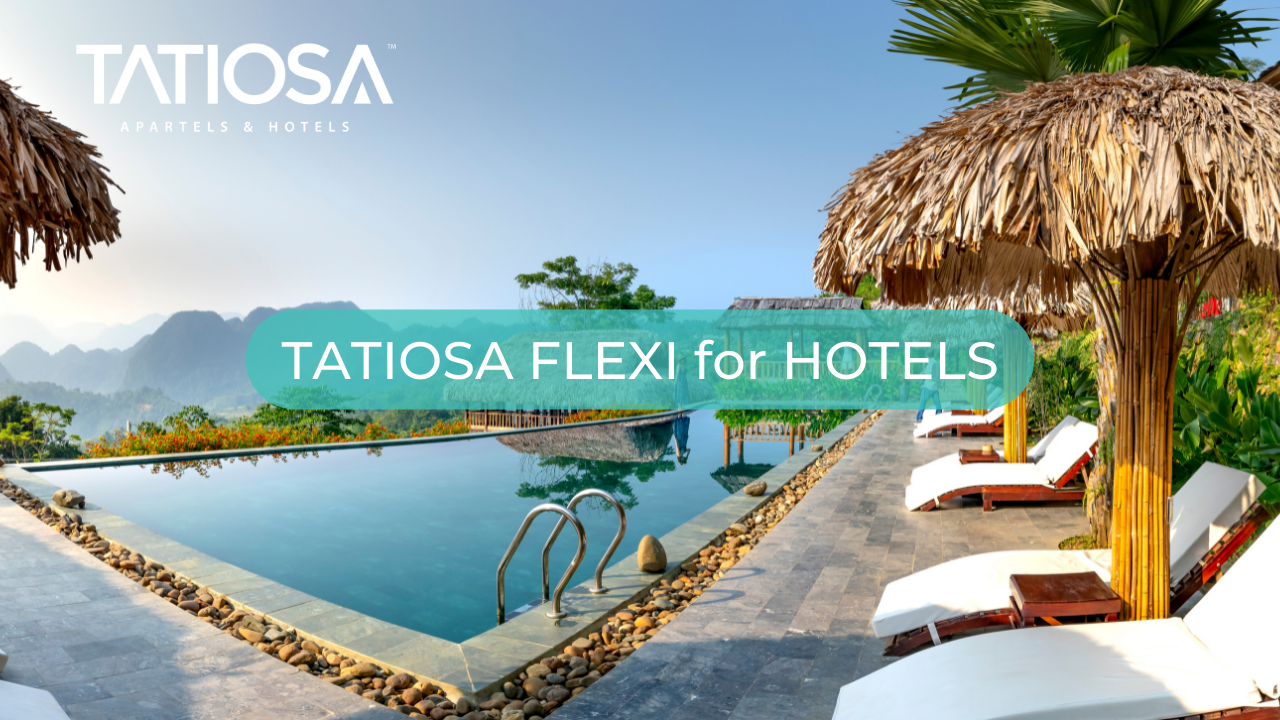 Looking for a PMS for your Hotel ?
TATIOSA Flexi is an advanced system with intuitive UI that allows Hotels to manage their daily operations and advanced tasks using the PMS with the integrated Channel Manager.
TATIOSA Flexi with its rich features, guarantees an easier way to manage & grow your business, with 30% increase in revenue & 80% increase in efficiency.
Automate your property's online distribution and increase your bookings with our flexible channel manager. Manage room prices, inventory & hotel bookings across all online channels, OTA's in real-time. A robust software that connect your property with more than 100 popular OTA channels so that you can distribute more room inventory on online channels instantly spreading your reach globally to increase bookings.
Rate Parity is maintained
Easily add new channel partners
Avoid the risk of over-bookings
Why TATIOSA Flexi
The UI is built as a Mobile first PMS, which allows the users to gain access to the all the operations of the hotel through a single platform, any device that can be connected to the internet can access the Cloud based PMS.
The features & flexibility ensure that you can manage your entire operations that affect your sales & staff, manage your daily rates through the mobile app and assign tasks & rooms to Housekeeping staff, check reservation status & much more.
The shop & POS (Point of Sale) allows the hotel to generate extra income by selling services & goods to its customers, and manage orders using the mobile app, and allow the guest the luxury of ordering your services or goods using our online self service dash.
Self Check-in & out proved its importance during the Covid19 outbreak, where front desk staff were able to check in guests using the self service Kiosks that operate using our Self Service dash.
The pricing is the most flexible, where the monthly rate is calculated based on package & room count, and if it's low season, you can just downgrade and save while during high season you can upgrade again and enjoy all the features right where you left them.
All these features can be mastered in few minutes, where you can create a POS terminal for your Café in just 5 minutes, and if you'd like, our team is ready to help with our free 24/7 support service available in all of our plans.
The amount of features in TATIOSA Flexi is too much to write in a single article, that's why we have put most of the info on our Website, just visit TATIOSA.com & learn more..