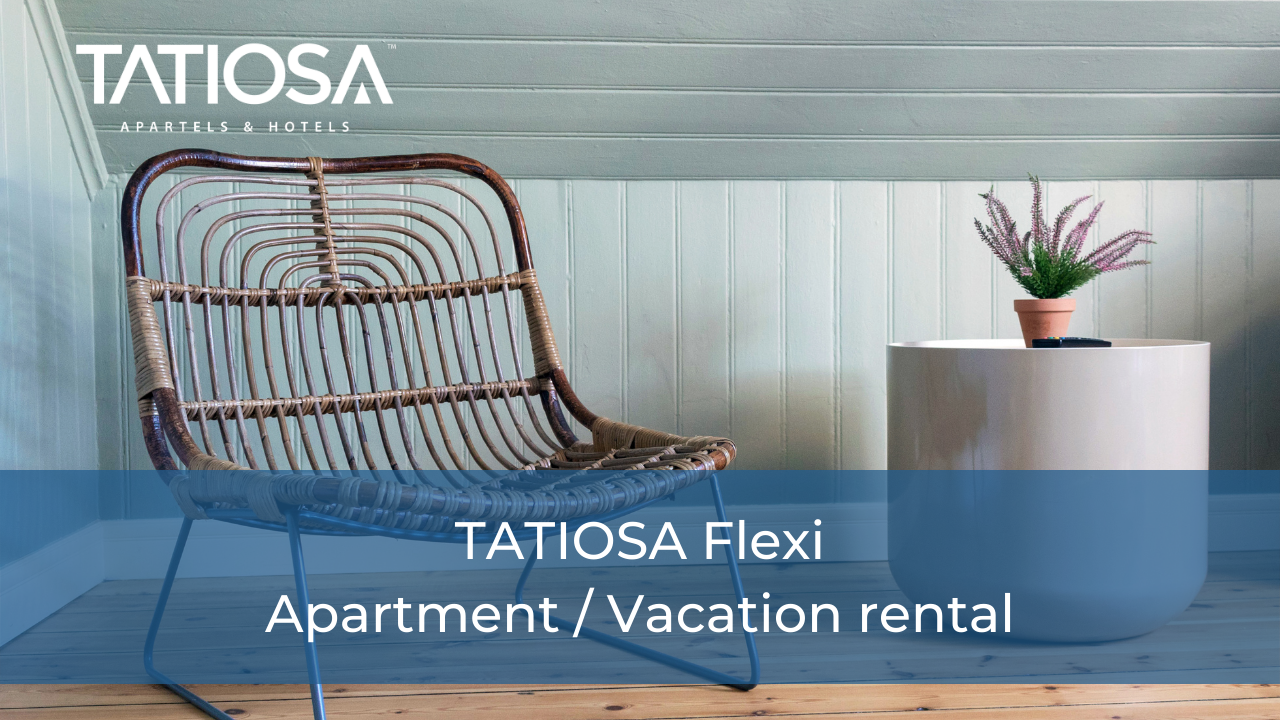 Do I need a PMS / Channel Manager for my vacation rental ?
Managing apartments as a daily rental business has many obstacles and hassles to overcome, and if you have multiple apartments or vacation rentals then you're looking for a full time job. managing a single property can be demanding to some, and in the hospitality industry there are no vacations or days off, so we're working 24/7. but what if we can take a break ?
When it comes to managing multiple properties while being 10,000 km away is our CEO's expertise, where managing multiple properties & staff and keeping the ratings up was his duty. With that in mind, the development of TATIOSA Flexi took place
TATIOSA Flexi provides its clients with the necessary tools to manage single apartment or multiple apartments using a single interface / platform, and the automations as well as Kiosk features will allow the owners to take a break and have a nice vacation, our customer service system will follow up with all the task, it will alert the housekeeping of future tasks, and handle the reservation flow from your mobile phone from any location in the world.
Most property owners tend to stay away from PMSs & Channel managers because of limited features & high pricing or worse, a commission based PMS.
Not anymore, TATIOSA's offer starts with $35 basic plan that covers most of your daily needs, and without commission and no hidden fees.
What attracts our clients to TATIOSA Flexi ?
The fact that it's Mobile: We know the pain of vacation rental management, That's why our app isn't a Read only app, you can manage reservations, add new reservations, change daily rate, manage the availability of the property, etc. all at the tip of your finger.
Full Airbnb connectivity: This means that your images, rates, reservations, messages and more are fully connected to our PMS and you can change any information through our platform, which at the same time will update all the connected OTAs (Online Travel Agencies) such as booking.com, Expedia, etc.
Automate! : With automations you can manage the property as if it were a 5 star hotel, give your guests the best experience. Unlike hotels, apartment owners don't have receptionists & staff to manage the widely distributed & remote vacation rentals, that's why TATIOSA Flexi's advance technology will become their tool that provides their guests with hotel like experience.
Pricing
How many vacation rental channels do you support ?
Airbnb, HomeAway, Booking.com , HostelWorld, & other leading vacation rental portals
Can I manage multiple properties from multiple owners ?
Yes, group management is built for vacation rental management companies. In single dashboard you can manage all your properties. You can as well give property(s) access to respective owner(s).
Yes, Please checkout TATISOA app for android and iOS.
How can I manage housekeeping remotely ?
You can add your housekeeping staff or property managers to the system and setup housekeeping access. They can login and check the room status and service customer requests. You can monitor entire house flows online with full transparency from anywhere.